Boys Club is here! Are you Ready?
Tryout Details
Join Boiler Juniors for our inaugural boys winter club season! We will boys club teams for ages 12- 18 at the Regional level. Athletes should attend as many tryout sessions as possible for their age group.
Tryouts for 12s-18s teams will be on Sunday September 24th and Monday, September 25th from 6:00 pm – 8:00 pm.
Teams will compete in local / regional events (furthest trip is Milwaukee) with options to add Summer session after the winter season!
Tryout Fee
$100 for ALL Age Groups
Tryout Fee IS associated with Club Dues
Registration is NOW OPEN for all age groups!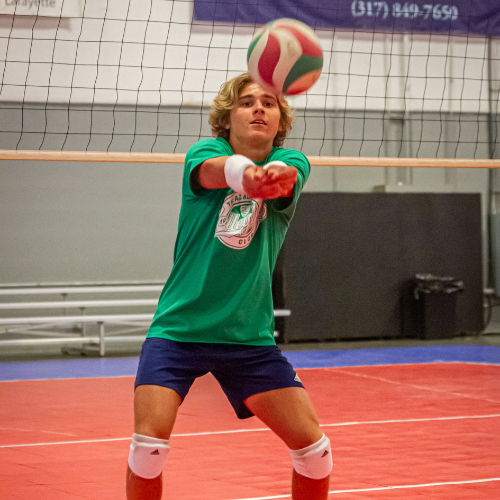 REGISTRATION
If you do not have a Player First account, you will need to create one before starting the registration process. If you already have a Player First account, just login to register. You will use your login to register for any programs at our Academy locations.
AGE REQUIREMENTS
The boys birthdate cutoff is July 1st!
Athletes who are in 8th grade or below CAN participate in their grade AS LONG AS:

They have not competed in an age group higher than their current grade

EX: 7th grade athlete who turns 14 PRIOR to July 1st can play on a U13 team as long as they have not competed on a team or age group equal to U14.
Tryout Dates and Times
| Dates | Time |
| --- | --- |
| Sunday, September 24th | 6:00-8:00pm |
| Monday, September 25th | 6:00-8:00pm |
FAQ
Will coaches be assigned by tryouts?
Yes! We have a great coaching staff lined up that we will start announcing in early September. We will announce it on social media as well as our website.
When do practices start?
Regardless of when you make a team, practices and training will start in early October!
What if I can't attend the tryout dates? We will be out of town.
Communication is great to help the staff know what to expect! Contact Andrew or Brad with conflicts.
If I tryout and don't make a team, what are my options, or will everyone make a team?
If you do not make a team we will try to create programming in the winter. Unfortunately we cannot guarantee a spot for everyone including the rule of three which will impact our schools. We are going to work our absolute hardest to find a home for everyone however!