Come and play in the Boiler Juniors Adult League starting in November at Legacy Courts! This league is open to men and women, 17 years and older. There will be 2 courts every Tuesday to play on a men's or women's net.
Cost: $7 session or $25 for all 5 nights
Ages: 17+
Time: 7:00 pm – 9:30 pm
Location: Legacy Courts- 2660 Schuyler Ave. Lafayette, IN 47905
Questions: Contact Jasmine Fullove at jasmine@theacademyvolleyball.com.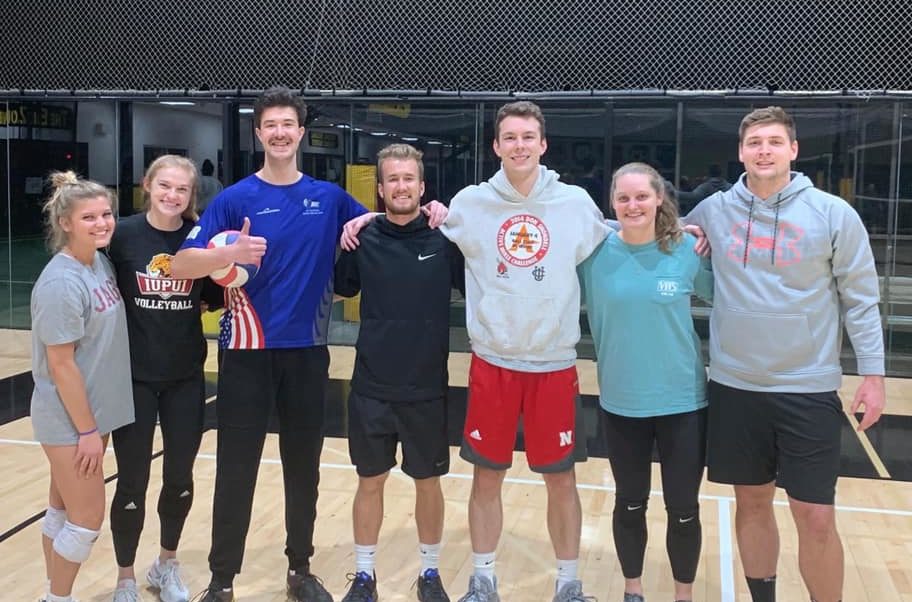 BONUS! Ballers with Bad Knees Training
From 6:30 pm- 7:00 pm, players can come early to focus on developing their skills. This is a great opportunity to hone your skills, get reps, and get feedback from experienced coaches. This will take place every week.
| Date | Time |
| --- | --- |
| Tuesday, November 29 | 7:00 PM - 9:30 PM |
| Tuesday, December 6 | 7:00 PM - 9:30 PM |
| Tuesday, December 13 | 7:00 PM - 9:30 PM |
| Tuesday, December 20 | 7:00 PM - 9:30 PM |
| Tuesday, December 27 | 7:00 PM - 9:30 PM |