Tryout Details
Join The Academy for our eighth season and continue a legacy with us! We have girls club teams for ages 10 – 18 at three levels (Elite, Regional, Non-Travel).
All tryouts for 10s – 14s will have their first tryout on Sunday, October 2 and resume on Sunday, October 9.
All tryouts for 15s – 18s will begin Sunday, October 30.
Players not aging up are encouraged to play in their grade.
All tryouts will take place at the Boiler Juniors Volleyball Center.
Tryout fee: $175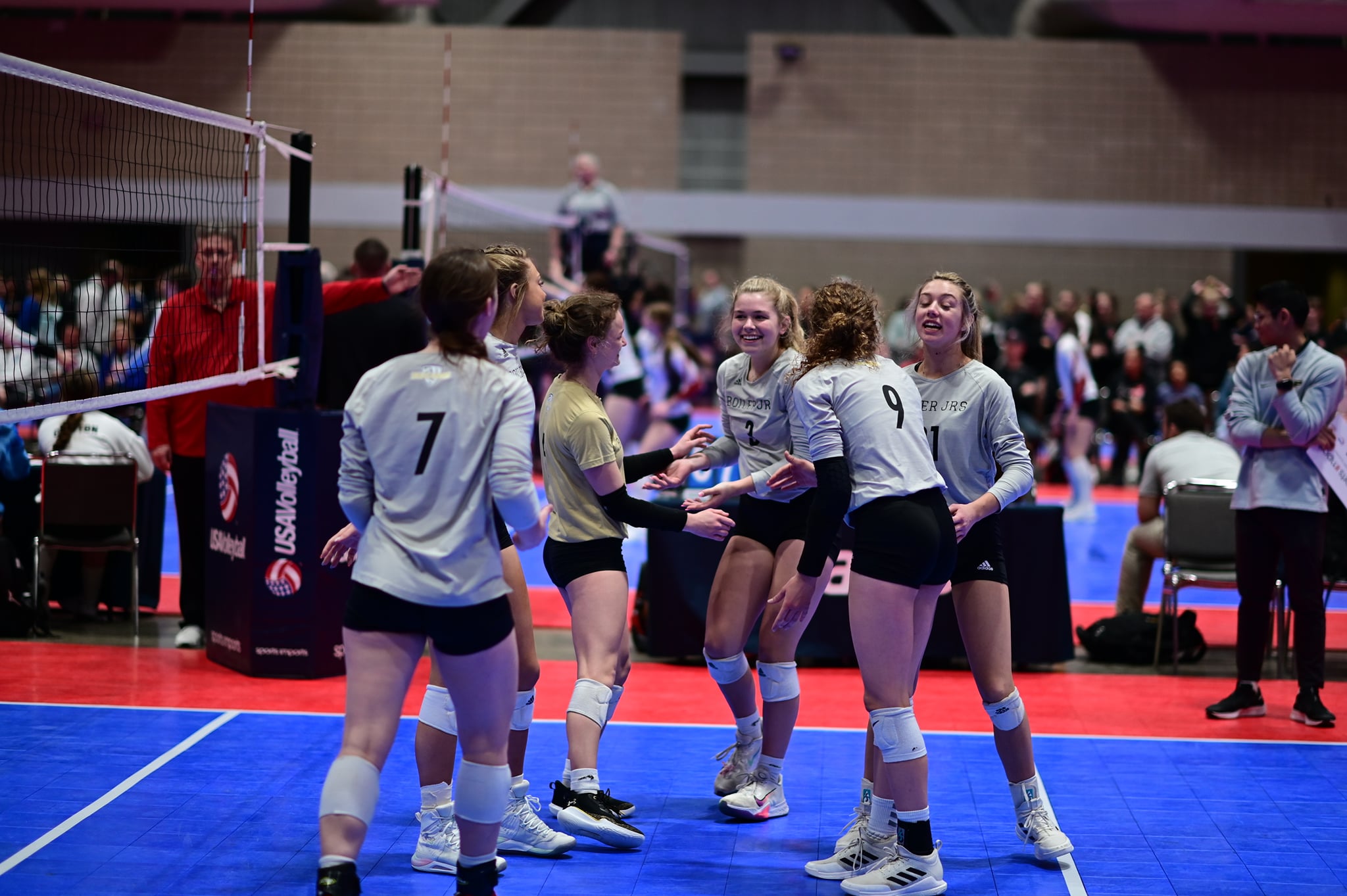 Registration
We have switched registration platforms to Player First so you must create a NEW login to register for any programming. You will then use that login to register for any programs moving forward.
Age Requirements
The new girls birthdate cutoff is July 1st!
Juniors who age up can still play 17's.
10 AGE GROUP
| Date | Time |
| --- | --- |
| Sunday, October 2 | 1:00 PM - 3:00 PM |
| Saturday, October 8 | 10:00 AM - NOON |
| Sunday, October 9 | 1:00 PM - 3:00 PM |
11 AGE GROUP
| Date | Time |
| --- | --- |
| Sunday, October 2 | 1:00 PM - 3:00 PM |
| Sunday, October 9 | 1:00 PM - 3:00 PM |
| Tuesday, October 11 | 6:00 PM- 7:30 PM |
| Thursday, October 13 | 6:00 PM- 7:30 PM |
12 AGE GROUP
| Date | Time |
| --- | --- |
| Sunday, October 2 | 1:00 PM - 3:00 PM |
| Sunday, October 9 | 1:00 PM - 3:00 PM |
| Tuesday, October 11 | 6:00 PM- 7:30 PM |
| Thursday, October 13 | 6:00 PM- 7:30 PM |
13 AGE GROUP
| Date | Time |
| --- | --- |
| Sunday, October 2 | 1:00 PM - 3:00 PM |
| Sunday, October 9 | 1:00 PM - 3:00 PM |
| Tuesday, October 11 | 6:00 PM- 7:30 PM |
| Thursday, October 13 | 6:00 PM- 7:30 PM |
| Saturday, October 15 | 11:00 AM - 1:00 PM |
14 AGE GROUP
| Date | Time |
| --- | --- |
| Sunday, October 2 | 6:00 PM - 8:00 PM |
| Sunday, October 9 | 6:00 PM - 8:00 PM |
| Monday, October 10 | 6:30 PM - 8:30 PM |
| Wednesday, October 12 | 6:30 PM - 8:30 PM |
| Saturday, October 15 | 9:00 AM - 11:00 AM |
15 AGE GROUP
| Date | Time |
| --- | --- |
| Sunday, October 30 | 1:00 PM - 3:00 PM |
| Tuesday, November 1 | 5:30 PM - 7:30 PM |
| Wednesday, November 2 | 6:30 PM - 8:30 PM |
| Saturday, November 5 | 9:00 AM - 11:00 AM |
| Sunday, November 6 | 1:00 PM - 3:00 PM |
16 AGE GROUP
| Date | Time |
| --- | --- |
| Sunday, October 30 | 3:00 PM - 5:00 PM |
| Tuesday, November 1 | 6:00 PM- 8:00 PM |
| Thursday, November 3 | 6:00 PM - 8:00 PM |
| Saturday, November 5 | 11:00 AM - 1:00 PM |
| Sunday, November 6 | CANCELLED |
17 & 18 AGE GROUPS
| Date | Time |
| --- | --- |
| Sunday, October 30 | 6:00 PM - 8:00 PM |
| Tuesday, November 1 | 7:30 PM - 9:30 PM |
| Thursday, November 3 | 7:30 PM - 9:30 PM |
| Saturday, November 5 | 11:00 AM - 1:00 PM |
| Sunday, November 6 | CANCELLED |